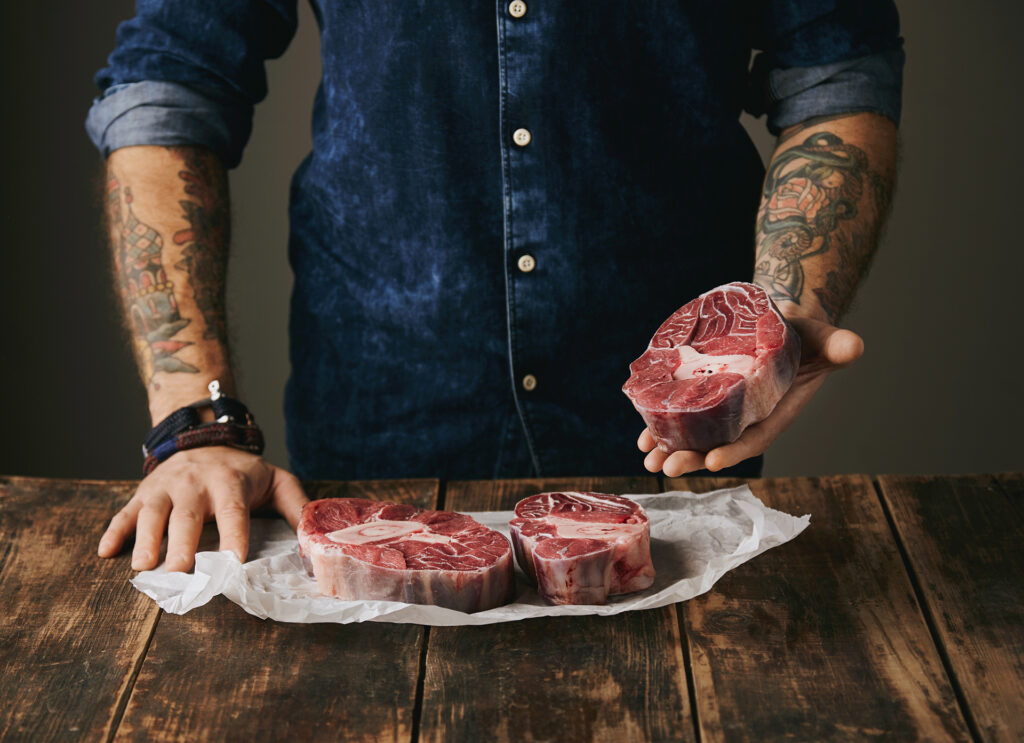 For meat to be called halal, it must be obtained through ritual slaughter in accordance with Islamic precepts. All stages of processing and distribution are strictly controlled to avoid any form of contamination of the meat.
This method of slaughter in many countries is the subject of lively discussions because the animal is not previously rendered unconscious. According to Muslims, the procedure of halal slaughter with one firm cut does not cause suffering because the pain center in the brain immediately ceases to function.
Halal meat must have health certificates issued by veterinary units and a halal certificate, which guarantees compliance with religious standards. Currently, there are several halal-certified poultry and cattle slaughterhouses operating in Poland. Such meat can be found in the offer of our company Raf-Pol. Our experience, knowledge of the industry and high work standards mean that we provide the highest quality products to consumers in Poland, to European Union countries and around the world.