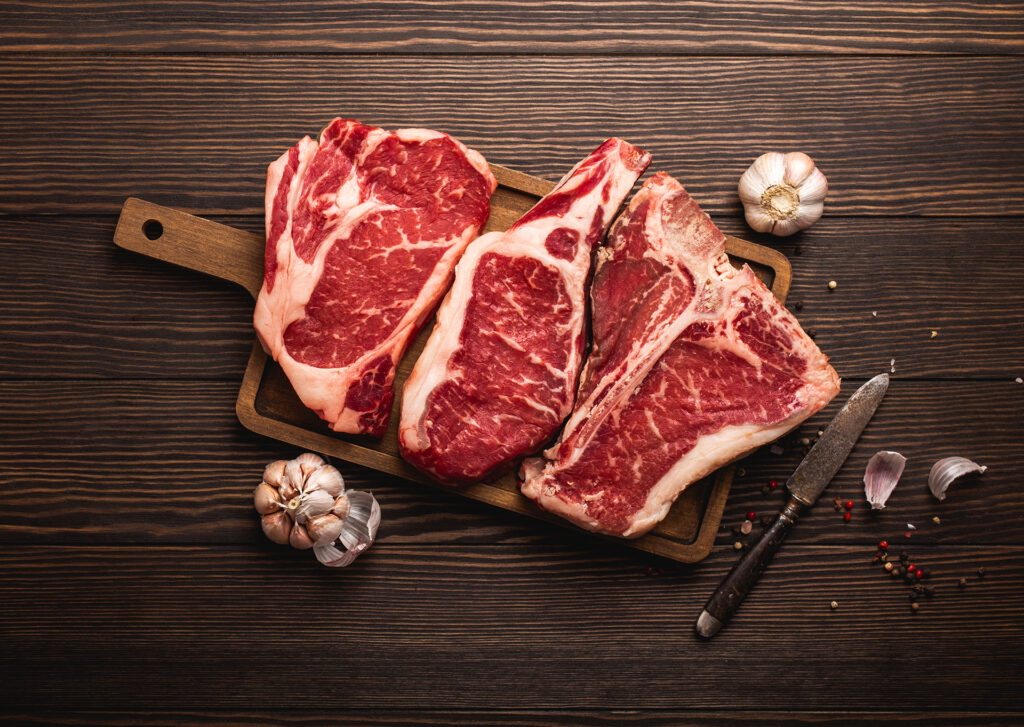 Beef is a very popular type of meat that is served on the tables of many people in Poland and in other countries in Europe and in the world. It is estimated that our country controls 9% of this market in the entire European Union. That is why in Poland, we know beef very well.
Raf-Pol, as a company that has been trading in beef from the best farms for many years, offers many different types of beef meat, including:
neck,
chuck,
flat rib,
brisket,
rib,
shoulder,
shank,
brisket,
entrecote,
top sirloin,
sirloin,
beef patches,
rump.
bottom sirloin,
shank,
round,
eye round.
Regardless of the type of meat chosen by the customer, he/she can be sure that the plate will always contain fresh, juicy meat and comply with all the stringent European Union certificates.
The company has a developed logistics process that ensures timely delivery, thanks to which the customer can be completely confident about the continuity of the process.